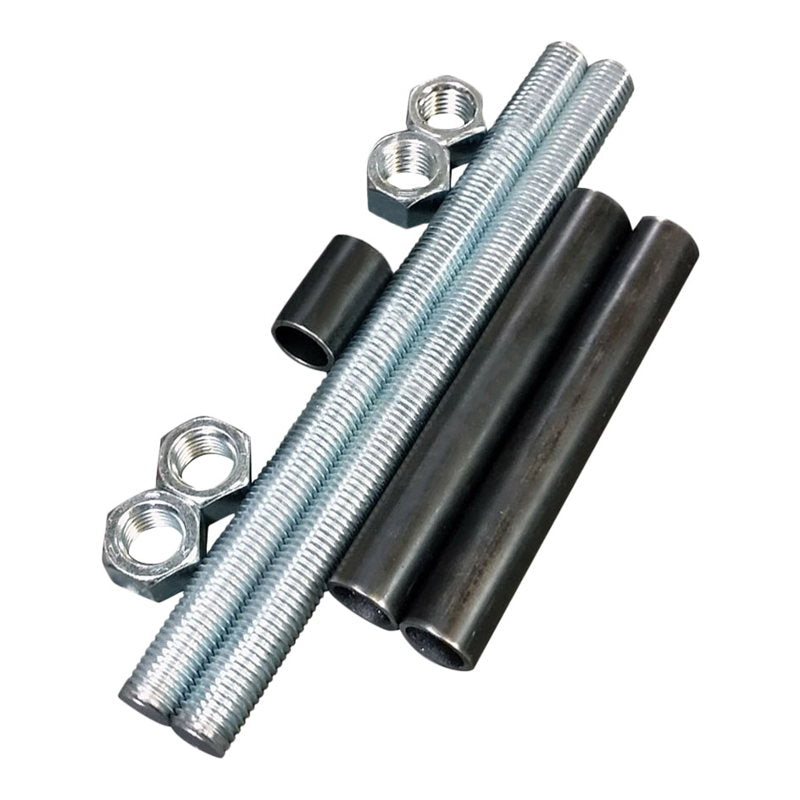 1 inch Diameter Axle and Spacer Kit for Chop Source Frame Jigs
SKU: 118-0032
Free USA Shipping For Orders Over $99*
We Ship Fast! No Backorders, No Drop Shipping, No BS.
Free Tech Support M-F 8am-5pm EST
In stock

Inventory on the way
1" Diameter Axle and Spacer Kit for Chop Source Frame Jigs. Use this kit if you are building a custom frame that needs a 1" diameter axle. Chop Source Standard Frame Jigs come with 3/4" material so you will need to purchase this 1" kit separate from the full kit if you need 1". The 1" threaded rods and spacers are used with axle plates that have 1" or 25mm slots. The spacers need to be cut to length based on the distance between your axle plates Includes: Two 1" threaded rods 14" in length. Two 8" spacers (used to make four spacers to space axle plates away from the fixture plates). One 2" spacer used between the fixture plates on the outer threaded rod (see pictures).
All items are in stock and available for immediate worldwide shipping from our Archbold, Ohio USA warehouse.